What should I pay attention to when grouting?
Picking out new tile for your kitchen, bathroom or other space can be rather exciting. It's easy to get caught up in looking at tile samples and the various colors, materials and patterns that are going to have a big impact in your home. But what often gets overlooked or downplayed is the selection of the grout color. And that shouldn't be the case.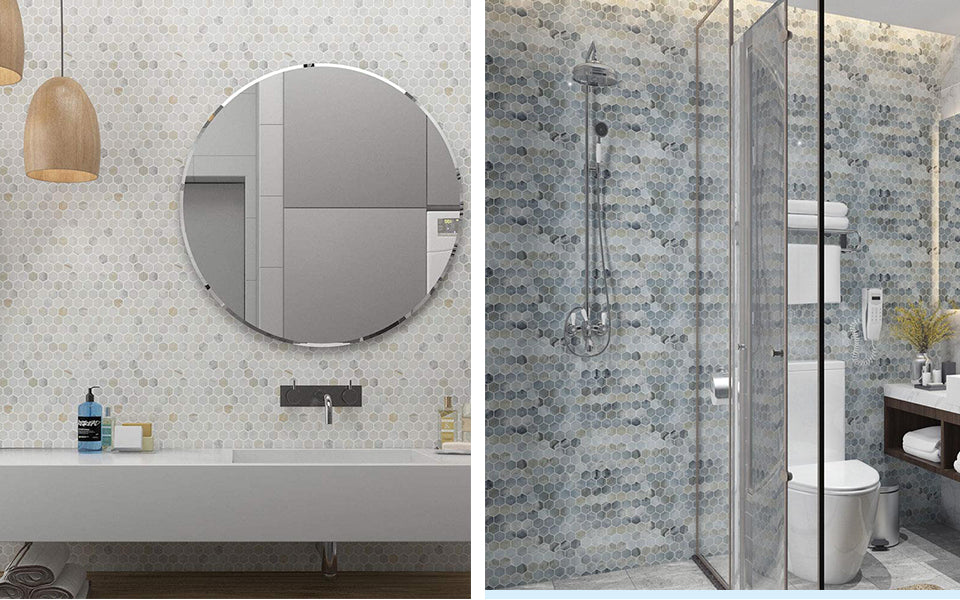 The color of your grout can make or break the look of your tile. The grout color can create different effects or visually blend away. To help you choose the right grout color for your tile scheme, we have sorted out some methods.
If cleaning is what you're most concerned about, we always recommend going darker. Lighter grout will show stains more quickly, and although darker grout will make the grout stand out more the likelihood of getting stains is less.
As you can see below, we did dark grout in our kitchen, and we've never had one stain in one year since it was complete. But backsplashes don't ever get that dirty unless you're a maniac of a cook.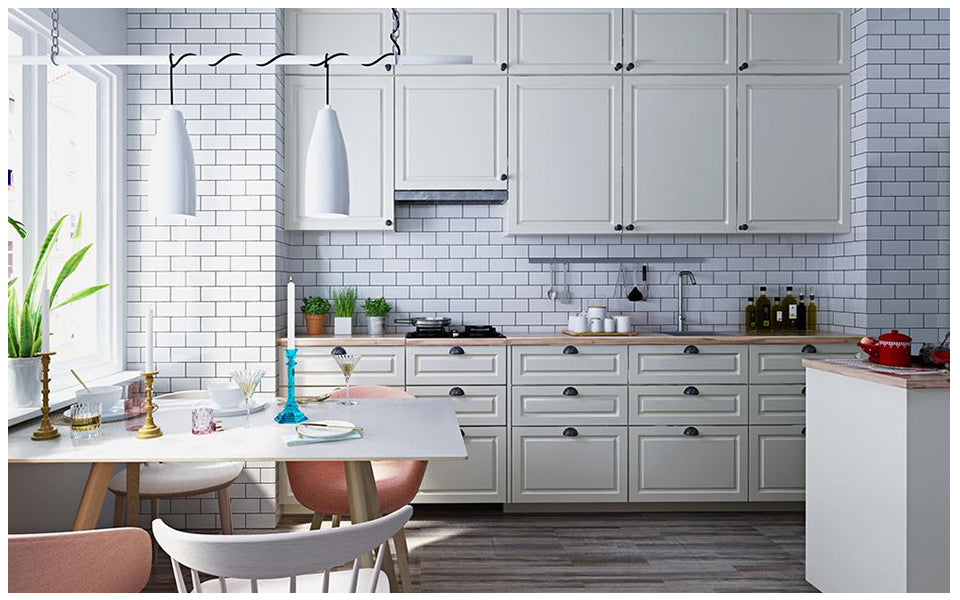 Consider Grout Size
Grout size is almost as important as the look of the tile. Depending on how you choose to space the tiles, the grout line can either disappear or stand out. The tighter the tile spacing, the more the grout lines will become virtually so small that they appear to disappear. Another factor is the shape of the tile and how it will affect the grout lines. This is especially true with circular tiles. So, if you choose a tile that will require a tight grout size you should choose a shade closer to the tile color.
When do you use sanded vs. un-sanded grout?
Use non-sanded grout for joints that are narrowing, measuring under 1/8 inch. Use sanded grout when measuring over 1/8 inch.
Sanded grout is stronger, so it reduces shrinking and cracking. Anything that could be easily cracked such as exteriors and high traffic areas use sanded.
Can you change your grout colors later down the road?
Yes, but you might want to try to avoid it if you can. There are dyes out there that you can use to color your grout. If you're trying to lighten your grout, you can take a toothbrush and bleach to it.
Otherwise, if you're trying to darken your grout, you can apply a grout stain. This is also available in a ton of different colors and can give your grout a clean and fresh new look. Just make sure to clean your grout really well and let it dry before applying.
If you want to get rid of your old grout, you'd have to chisel away for sometime before putting down new grout.
Do I need to seal my grout?
It is a necessity to seal all cement-based grout. Epoxy and urethane grout doesn't need to be sealed, but cement-based grouts are very porous and can easily be stained by spills or regular wear.
We would recommend just making sure to seal your grout in high moisture and high traffic areas. It helps limit mold and damage, such as in your bathroom tiles.
If you do choose to seal, use breathable sealers such as "penetrating" instead of "membrane-forming."