What is Rigid Core SPC Vinyl Flooring?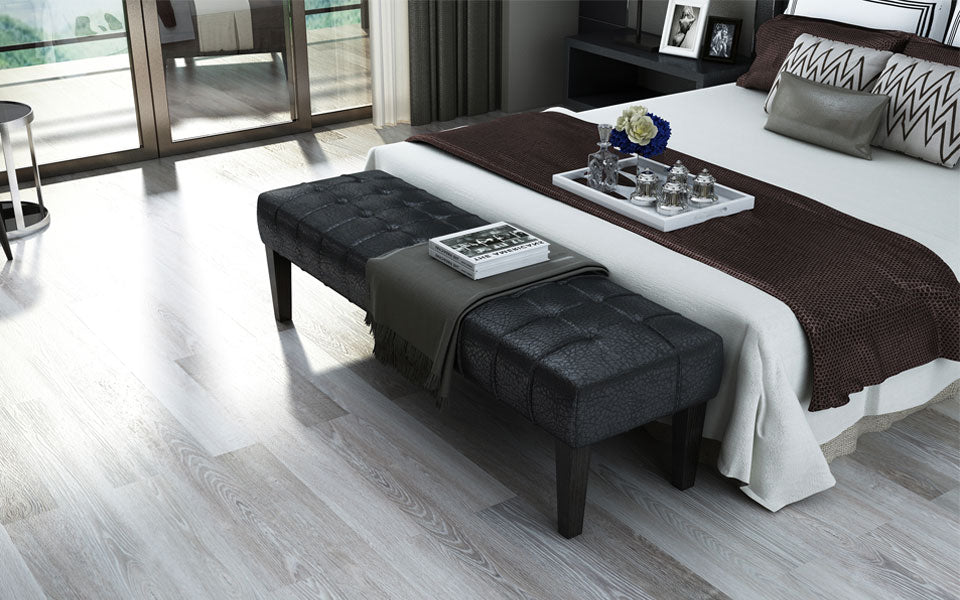 SPC flooring with rigid core is one kind of next generation flooring product."SPC" means stone-plastic composite. It is more durable, stable and environmental friendly than traditional LVT floors. No glue  is used in our whole production process of spc flooring and it can be 100% water proofed which can be a good replacement of ceramic tiles.
The Structure of SPC Flooring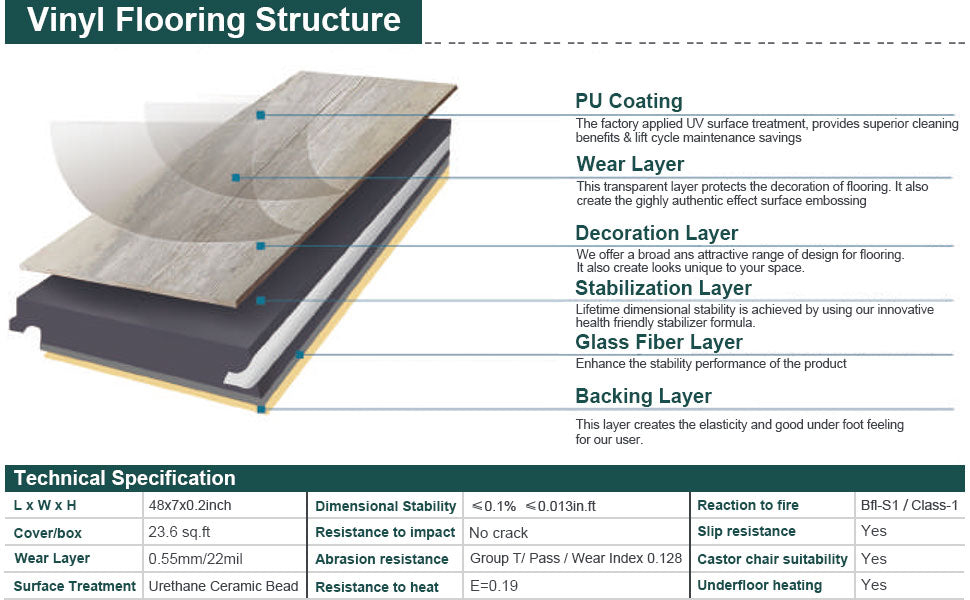 It not only gathers most of the current flooring material, but also provides better performance of being water-proof, rigid, dimensionally stable, and relatively environmentally friendly.Thus it can be safely used in areas with sustained exposure to moisture, such as bathroom, laundry room and kitchen. With good rigidity, SPC provides a quieter, warmer vinyl flooring with a cushioned backing attached, thus eliminating the imperfections from the subfloor which is normally transferred through LVT. SPC is available with locking system.
Visit us at diflart.com to discover more SPC facts and creative options