Diflart Star of Superior Diamond Mirror Glass was created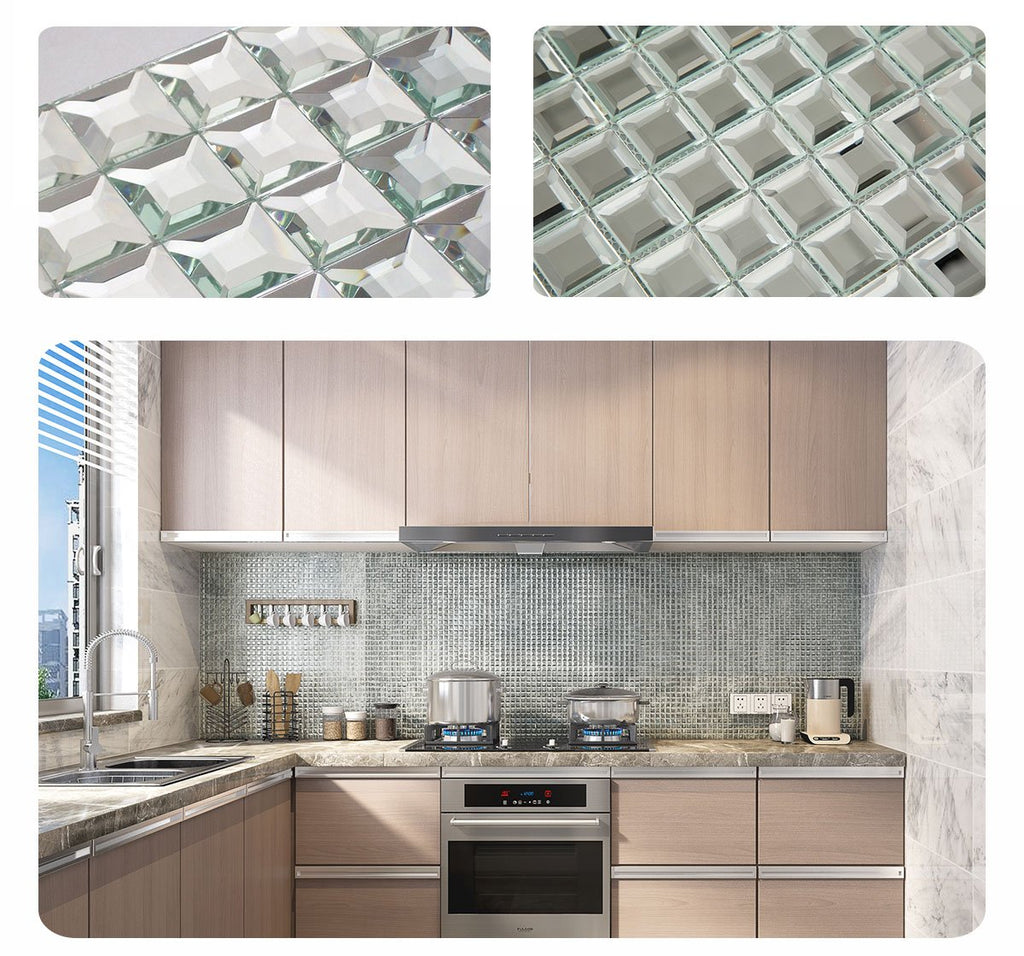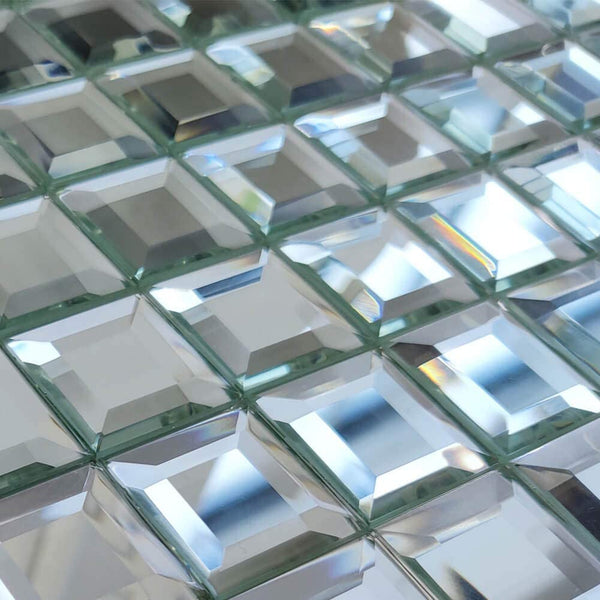 Dazzling Crystal Diamond Glass Mosaic, shinning light brighten this room. Everyone likes glowing things, and the Crystal Diamond Glass Mosaic will be your best choice. Exquisite and sparkling, it can match various interior decoration styles.

These silver rectangle tiles are made with real diamond-grade polished mirrors, so they can be seen as a jewelry masterpiece in your room.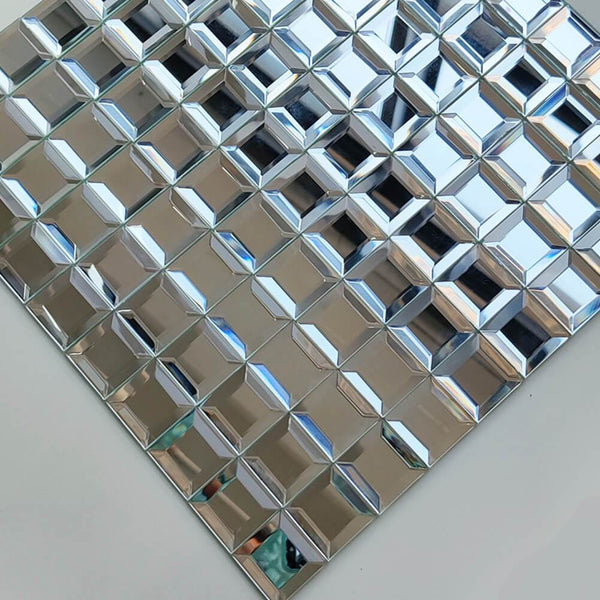 Featuring glossy surface and shiny finish, glass mirror mosaic creates a minimalist chic covering for the walls of your interior space.

The texture of glass achieve its' fascinating appearance. It's exquisite and sparkling.

The semi-opaque nature of glass makes these tiles look beautiful in natural and artificial light, giving your room a stunning appearance no matter the time of day.
Each glass tile has a single solid color, and the thickness of the tile will add a greater depth to this color, making the tile look spectacularly pure and vivid.
The colors are burned onto the glass so that they won't fade, age, or have significant color variations. Mature technologies create smooth surface and neat edges.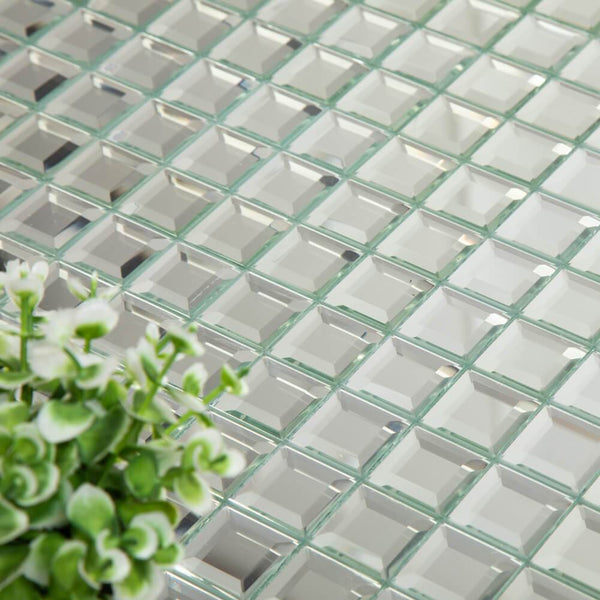 The iridescent appearance and sleek touch of Silver Mirror

Glass Mosaic lend itself to be mixed and matched perfectly with your bathroom, kitchen or any space craving a chic yet elegant look.

 The glass will reflect light, rather than absorb it, which means this tile will create a luminous radiance that is unmatched by any other material.

Add a little sparkle to your home courtesy of Diflart! We produce only the most beautiful and elegant mosaic tiles, so that no matter the project, we will help make your home look clean, modern, and fresh for years to come.