Want to give this pattern a try in your home?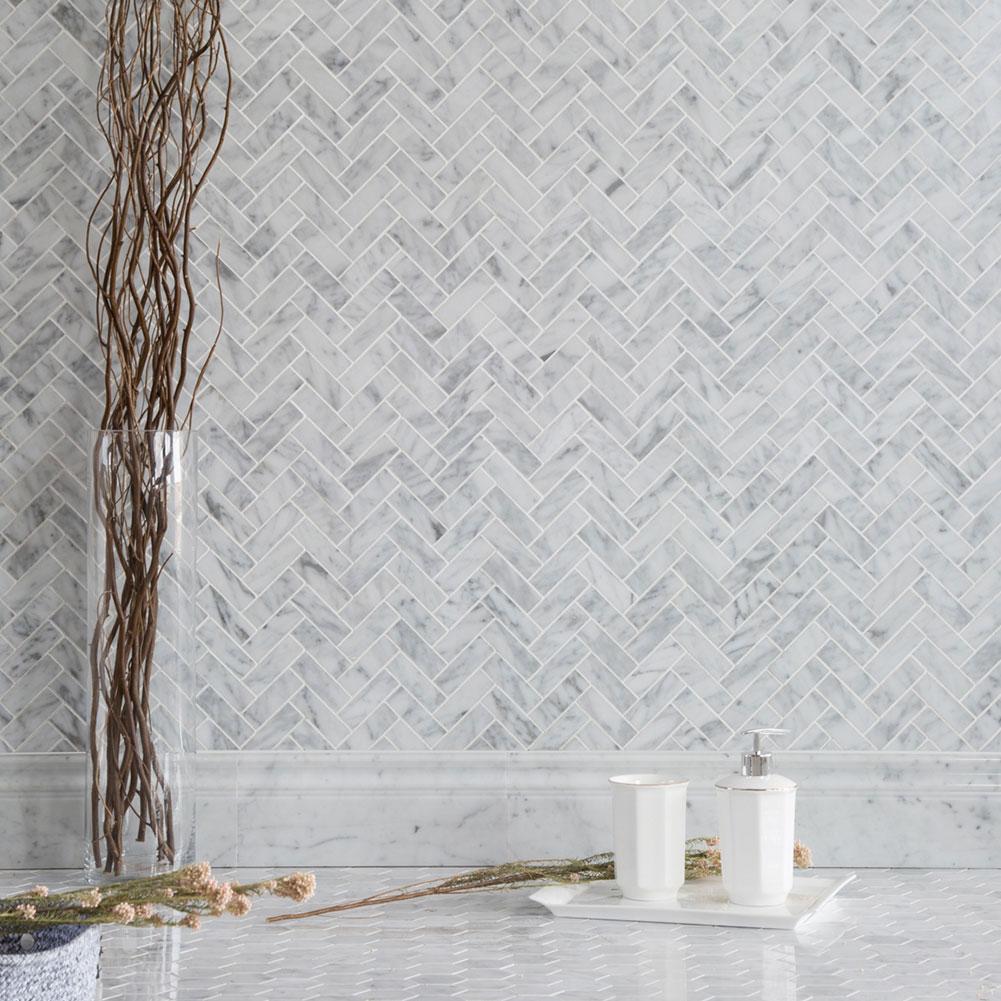 Use these mosaic tiles to incorporate the classic herringbone pattern into a space that needs a little extra punch. With its eye-catching zigzags, a herringbone tile is a classic pattern that still works well with sleek and modern designs because of its versatility.
Herringbone tile is a good fit, especially for a small space. Drawing the eyes to the 'V' shape in the herringbone pattern conjures an optical illusion that gives the impression of a larger area. Because of this effect, this mosaic tile is a good choice for floor tile in compact spaces such as powder rooms' laundry rooms or even entryways.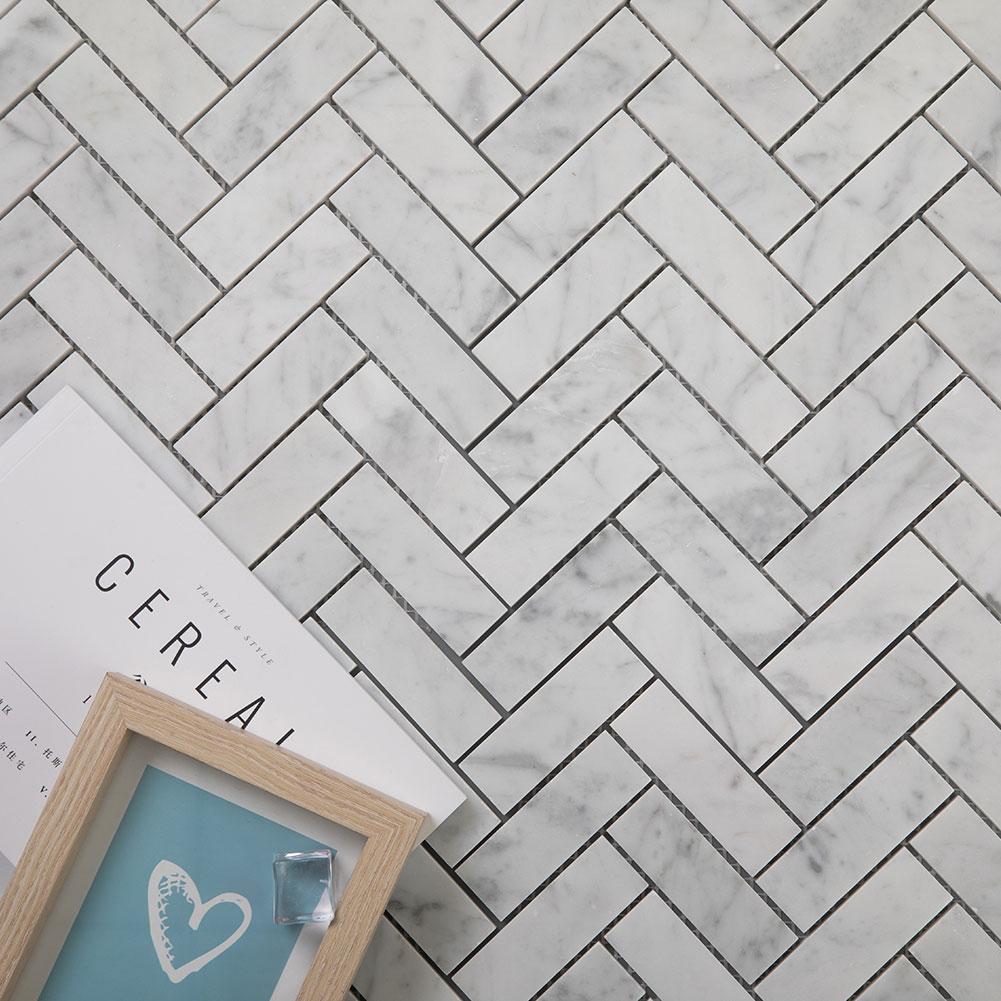 When used on the walls, a herringbone pattern is a nice way to set a certain part of your space apart from the rest. This simple, eye-catching pattern can be the perfect backsplash tile for your kitchen where you desire an elegant and refined pattern, which will be "barely-there"—but still statement-making.

Herringbone Mosaic Tiles are perfect for any interior projects. Carrara White Marble Hexagonal Mosaic tile can be used for kitchen backsplash, bathroom shower floor.White gray field background with a light gray veining and the patterning is usually soft and feathery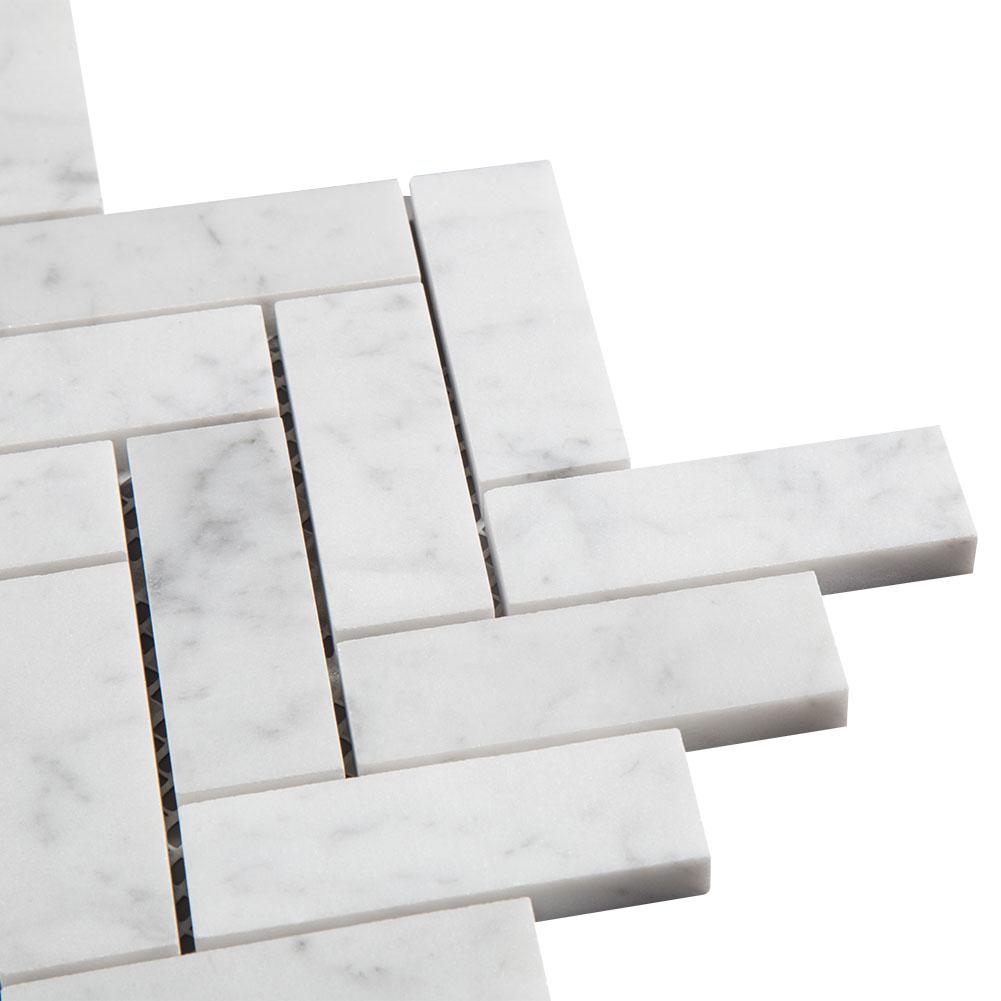 First Quality, Carefully Selected, Consistent in size and finish. Factory Direct, Meets your needs at a very low cost. Natural Beauty, Natural stone does vary in pattern and color, so each piece will be unique, which is part of what makes natural stone such a beautiful and interesting material. The picture is representative of one piece of stone and your product may look different.

We are committed to decoration materials research for many years, committed to providing customers with high-quality decorative products and services. If you are not satisfied with the purchase, we will provide a money-back guarantee. Our friendly support team is always ready to answer any questions you have.