SPC Floor Installation Instructions Are Here!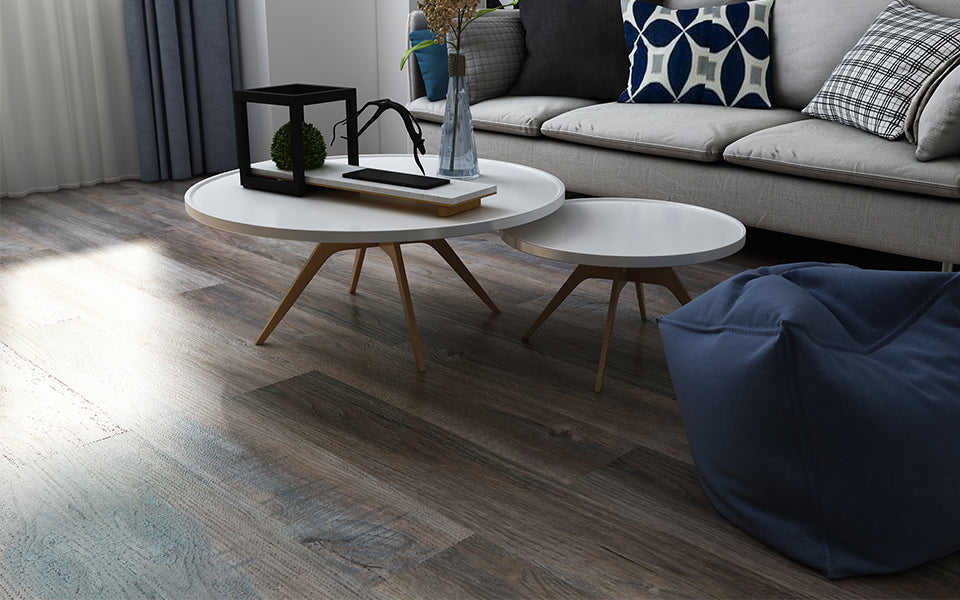 The installation of SPC floor is a very simple and time-saving work, you can do it yourself absolutely. Let us take a look at the installation steps!
Step 1 
First plank, first row. Leave a 1/4" gap to the left and position the plank tongue-side against the wall.
Step 2
Second plank, first row. Drop this plank gently to the narrow end of the first plank.
Step 3
During the drop down, make sure the planks are tight against each other. Gently press or tap at the narrow end just installed.
Step 4
At the end of the first row, leave a 1/4" gap, to the wall and measure the length of the last plank and cut it off.
Step 5
Second row. First plank should be a minimum length of 8". Click in place.
Step 6
Minimum distance between narrow ends of planks in parallel rows should be at least 8".
Step 7
Second plank,second row. Drop the plank gently to the narrow end of the previous plank.